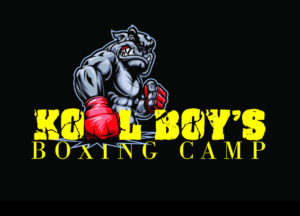 Legendary Poplocker, Dj, and Entrepreneur Kool Boy. Had a grand opening of his own Boxing Camp & Dance Studio, called "Kool Boy's Boxing Camp" on April 3rd in Lake Elsinore, Ca. But this isn't your regular boxing gym. Kool Boy most notably known for his contributions  in West Coast Hip Hop, whether you seen him on stages with Sugar Free and Dj Quik, or in some of Hip Hop's most iconic videos like Kendrick Lamar's "King Kunta"
Kool Boy has always pushed a line for dancers in Hip Hop, a foundational element of the culture. Specifically a West Coast style called Poplocking which is vastly different from Breakin.He has paved the way for years in Hip Hop, from battlin' to rippin' stages with his crew, The Hoodbotic Puppets. Also known to throw a great party event and Dj it himself! But now you can see the evolution of the Kool Boy brand.
With the opening of the Boxing camp and dance studio, Kool Boy is now adding health and mentor-ship to the list of things he can add to Hip Hop and his local community. Located in Lake Elsinore, Ca. The studio has a full Boxing Gym, and right next to it a full dance studio.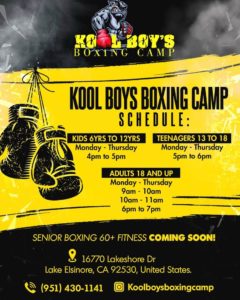 Check out Kool Boy's Boxing Camp online:
https://www.facebook.com/pages/Kool%20Boy's%20Boxing%20Camp%20&%20Dance%20Studio/101375065360289/
Follow Kool Boy
https://www.instagram.com/koolboyhoodboticpuppets/