FIRST RECORD LABEL TO PAY AN ARTIST ADVANCE IN BITCOIN THROUGH CASH APP
MONEY MAN SIMULTANEOUSLY ANNOUNCES NEW ALBUM BLOCKCHAIN NOW AVAILABLE FOR PRE-ORDER HERE AND NEW SINGLE "BLOCKCHAIN"
San Francisco, CA – November 9, 2021 – Today, multi-platinum Atlanta-based artist and entrepreneur, Money Man, received his entire 7-figure advance in Bitcoin via Cash App from EMPIRE's Founder & CEO Ghazi.
View this post on Instagram
Built from the ground up as a technology company, EMPIRE's software for distribution, analytics, recoupment, and royalties, has offered a level of transparency unprecedented in the music industry since it was founded in 2010. In 2018 Money Man, the cryptocurrency investor and rapper, bought himself out of his previous record label contract through his earnings from early investments in Bitcoin. Ghazi, who just spoke alongside Money Man on panel "Pay Me In Bitcoin" at this year's Bitcoin Conference, have become partners in this process, forward-looking payment model, and Money Man's forthcoming output appropriately titled Blockchain.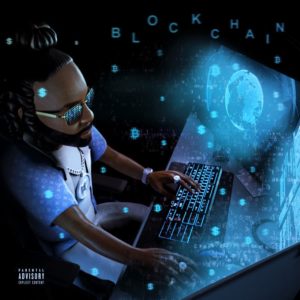 Money Man just released his newest single "Blockchain" on Friday and his highly-anticipated album Blockchain, set to release on November 12th, is now available for pre-order HERE.
ABOUT EMPIRE:
Founded in 2010 by Bay Area native Ghazi Shami, EMPIRE is currently leading through its innovative approach to the digital music era across its label, distribution and publishing arms. Ghazi has been recognized for his work in Billboard's 2021 Indie Power Players list, as well as Billboard's 2021 R&B/Hip-Hop Power Players. With its focus on early stage artist development, the San Francisco based company has been instrumental in launching the careers of multi-platinum, Grammy Award winning artists such as Kendrick Lamar, Cardi B, DRAM and Anderson .Paak.
Through crafting bespoke deals that are always in favor of the artist, EMPIRE is able to form a true partnership with each artist and label on its roster. Coupled with EMPIRE's unique software for analytics, recoupment, and royalties, which is available to every partner, the company offers a level of transparency unprecedented in the music industry.
ABOUT MONEY MAN:
Rapper Money Man has emerged as one of the most talked about artists out of Atlanta in recent
years. Through his relentless release strategy and fierce message of entrepreneurship and
self-worth, Money Man has carved his own lane independently. Money Man first made waves when he bought himself out of his previous contract with his earnings from early investments in Bitcoin, to then partner his label with independent label EMPIRE. Then, with a bombardment of music that marries street culture to self sustainability topics – such as real estate, farming, technology, the stock
market and more – Money Man emerged as a near mythical artist that continues to
share his wealth of knowledge with his fans.
After hundreds of millions of streams, Money Man has now captured the attention of his peers with features from Lil Baby, Jackboy, YFN Lucci and more. His latest project, Epidemic, features RIAA-certified Platinum track "24" – a tribute to the late Kobe Bryant – that has now amassed millions of streams and a remix with Lil Baby.
ABOUT CASH APP:
Cash App is the money app. It's the easiest way to spend, send, store, and invest money. Sending and receiving money is free and fast, and most payments can be deposited directly to a bank account in just a few seconds. With Cash App, customers can also invest in their favorite companies with as little as $1, buy and sell Bitcoin instantly, get a paycheck deposited right to the app, create a unique $cashtag to share with anyone to get paid fast, and use the Cash Card to spend the money where they'd like. Download Cash App for free at cash.app/download.