DeathRow Records artist Snoopy Badazz announces the launch of his own imprint Killer Incorporated Records. Killer Inc. for short. Is aligned under the DeathRow Records label, and is being established to honor the legacy of DeathRow Records and carry on with a new generation of artist and producers. Snoopy Badazz has been on a media run throughout the East Coast promoting his mixtape "Pick Of The Litter 3"which was released Oct. 30th and has been well received by radio with the singles "Respect" and "They Mad".
The DeathRow records artist is looking to build his own label by signing artist that represent authentic West Coast music. He spoke about his plans for Killer Inc. with interviewers on 98.1 FM UrbanHeat radio.
View this post on Instagram
Official logo art for the imprint has been posted on Instagram by Snoopy Badazz and multiple team members. Including the highly anticipated group The Blue Team, comprised of Perris,Ca artist, Blue Revenue, Carson, Ca artist, Nutt Bone, and Los Angeles artists Frawger and Azmo.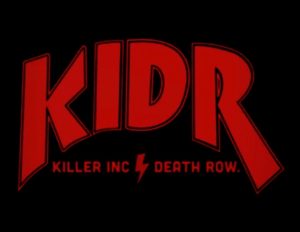 Snoopy Badazz will be making an appearance at the Arizona Hip Hop Festival December 3rd -4th and is set to perform. The future of the DeathRow Records brand is in good hands. Compton's advocate is focused more now than ever, with his sights set on dominating Hip Hop with his brand of West Coast music.