Every so often one comes across an artist that may be new to one's ears , but clearly a seasoned pro who is just as unique as can be.
However, every super blue moon one may even come across two of those individuals, in this specific case Sutterhouse Swish and Monk Mandino, with production courtesy of Chris Clarke [Digital Underground, All Eyez On Me].
Bringing a wild, yet refreshingly original – out of the box – cinematically colorful rap circus that draws from everything, both of these rappers are distinct as can be; from vocal inflections and fiery flows, to witty wordplay and vast topics. The sh*t is funny and trill, but also effortless and focused. In the best way possible, it really doesn't sound like anything that's been executed before.
This is a stand out, stand alone, masterpiece of creativity from two visionary MC'z from West Los Angeles. The whole album is produced exclusively by Clarke, and pulls sounds from literally everywhere.
Just after hearing a few of these impressive songs; "Nose In The Air," "Hawaii Bass" or the title track, "It's Th' Buggout," it's pretty clear and concise that these two dudes succeed in creating their very own world in a way all artists should aspire to do…And that's no cap!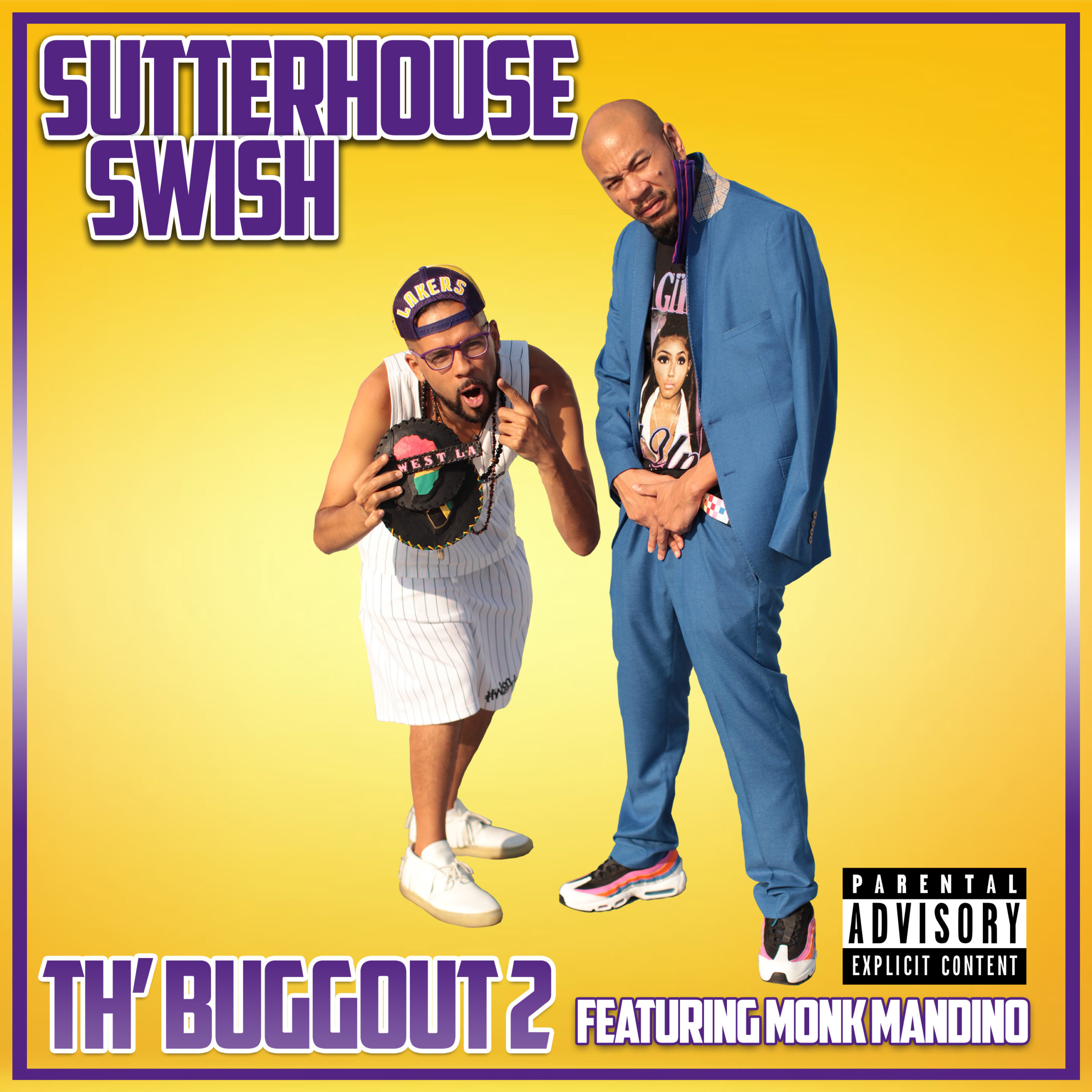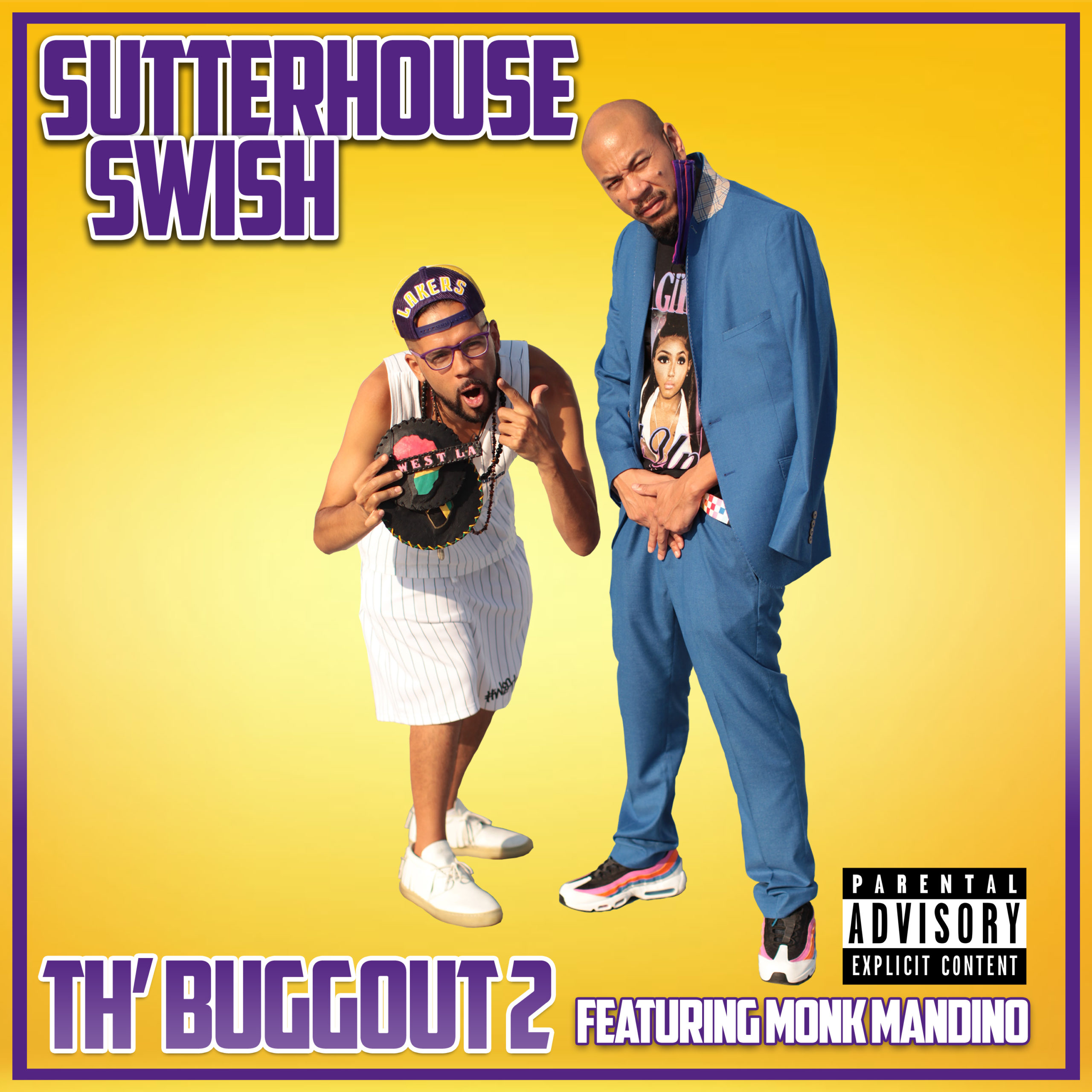 Connect w/Sutterhouse Swish Online: